NOW Available for MAC OS!
EVERYTHING

IN

ONE APP

The first modular app to output video, images & text. Get the best expirience from the custom Video player, Image & Text readers.

To install KETSU on Iphone you will need a computer. It takes less than 5 minutes!

We DON'T provide modules.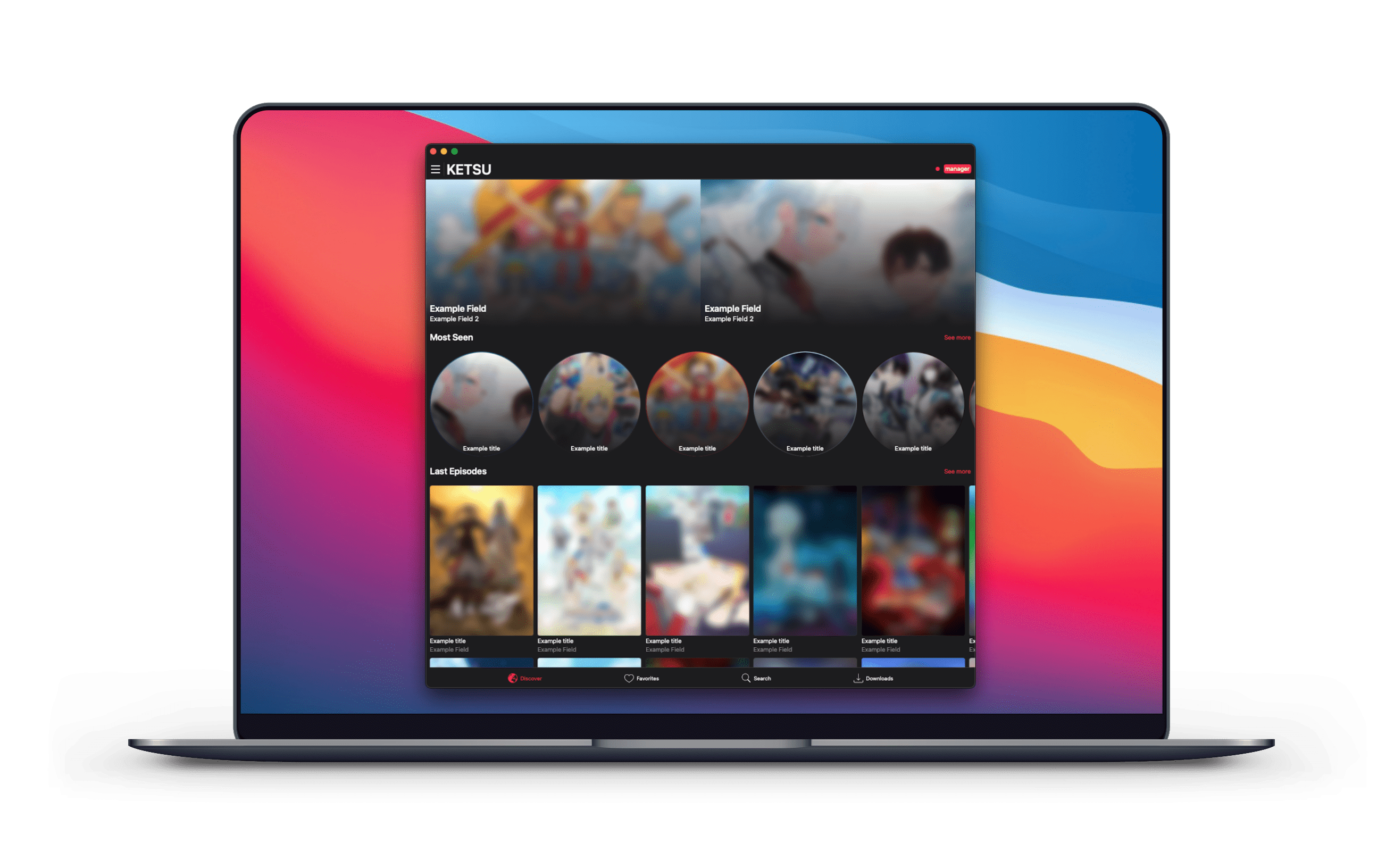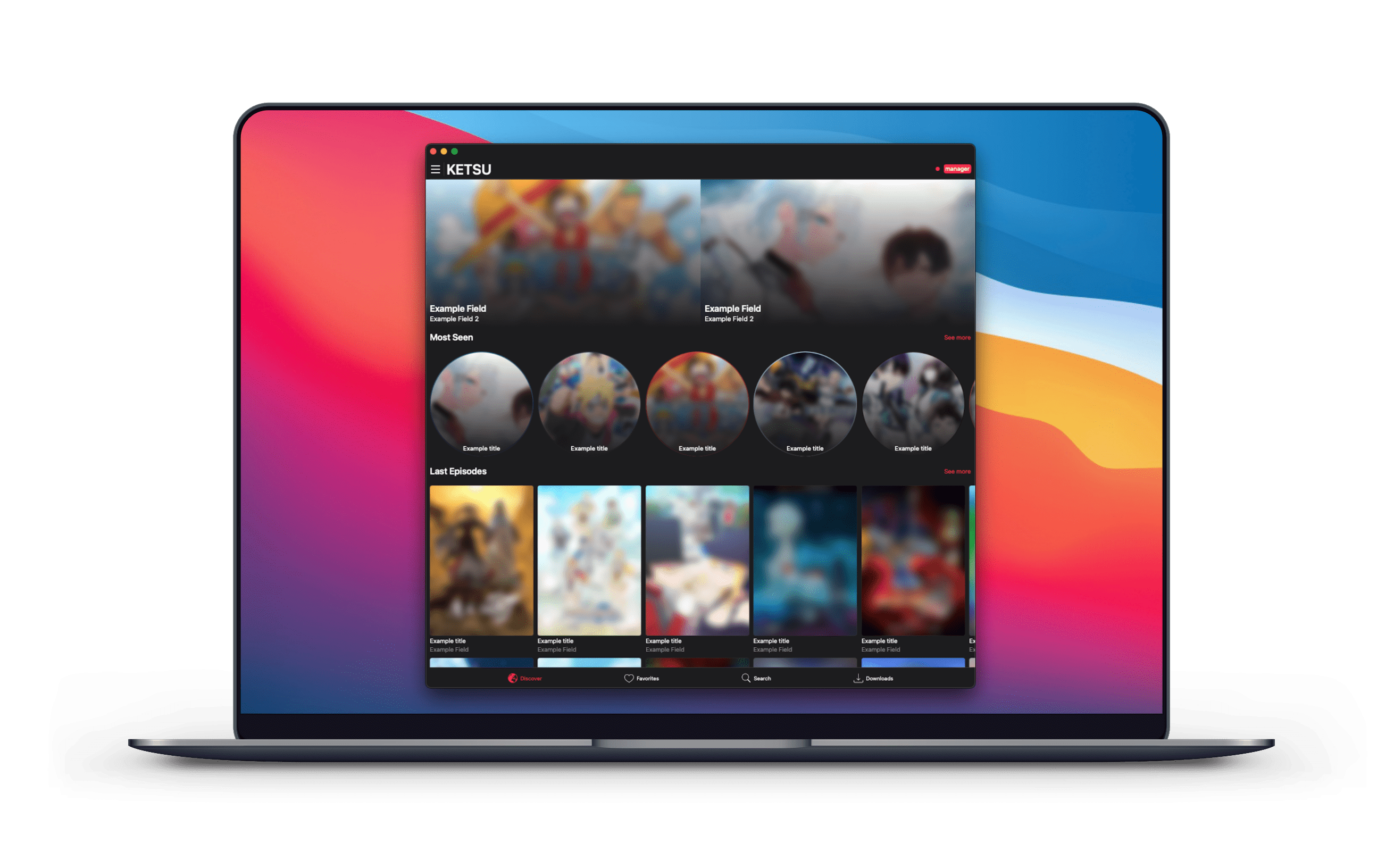 FEATURES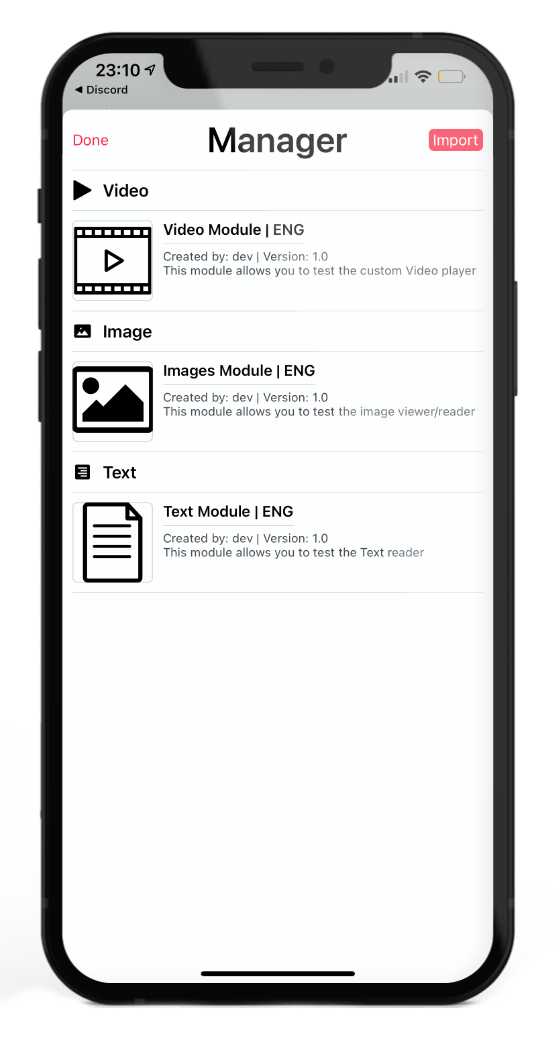 MODULAR
KETSU works with modules, modules are scripts that get the content and functionality to the app.
Modules are made and shared by the users.
We DON'T distribute modules besides our example modules, to add modules you will have to look for them on the internet.
FORMATS
The media that you import to KETSU trough the modules it's completely compatible with KETSU.
KETSU supports images, video & text.
You can enjoy all the media you provide on KETSU thanks to the custom video player and text & image readers.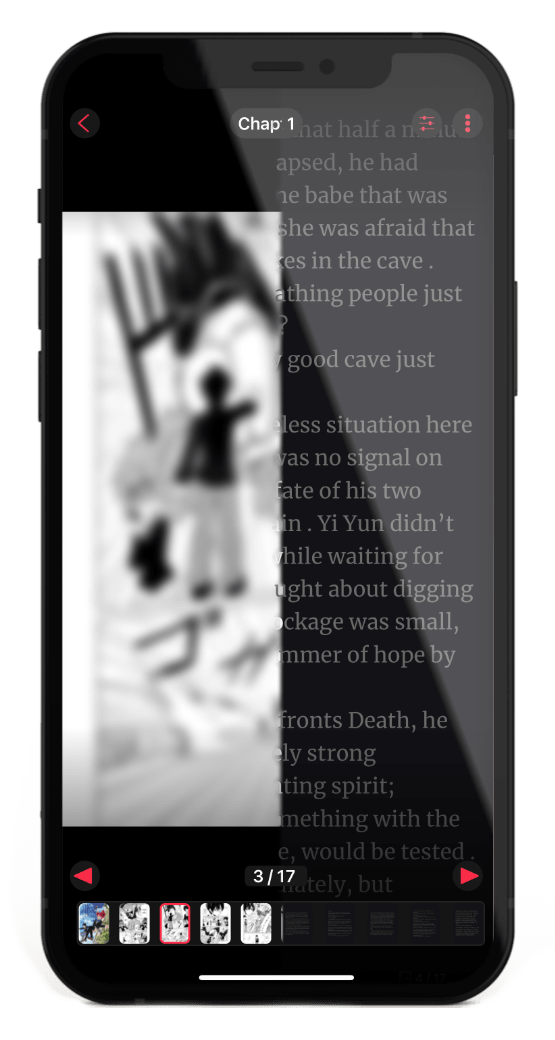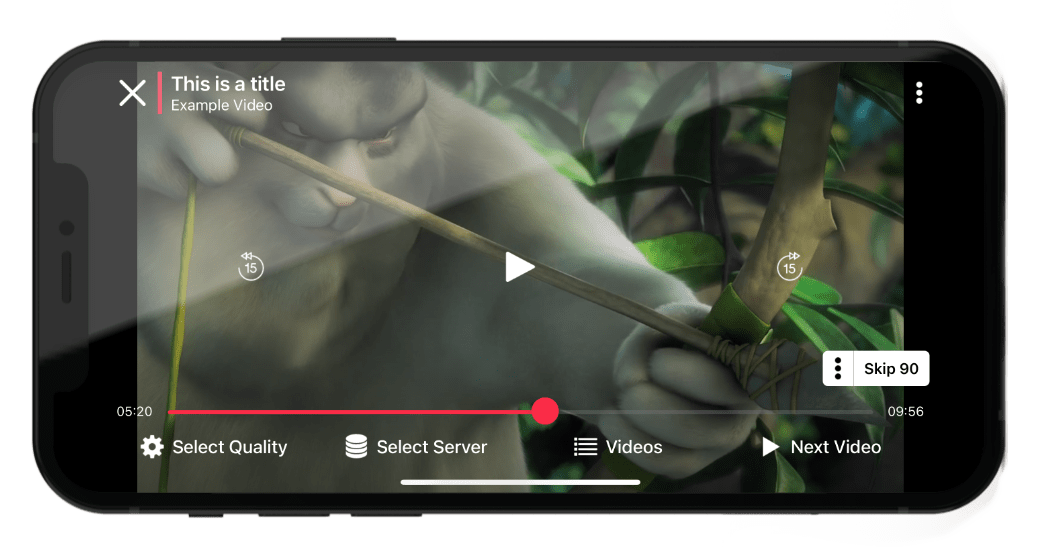 DOWNLOADS
Want to consume the media from the modules you use offline? with KETSU download system you can!
Support for most video protocols and every image and text.
KETSU downloads system supports to four download streams at the same time, so you can download the media from your modules faster than ever.
SHOWCASE
CLEAN
INTUITIVE
DYNAMIC
MODULAR
CUSTOMIZABLE
FAST